Buy Michigan Now Festival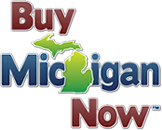 When: 08/05/2022 - 08/06/2022
Where: 29581 Hathaway, Livonia, Michigan 48150
Description
BMNFest Is Back for 2022!
Use coupon code bmnfest10 for $10 off your policy.
(FLIP2021)
Contact us
FLIP (FOOD LIABILITY INSURANCE PROGRAM)
260 South 2500 West Suite 303
Pleasant Grove, UT 84062
P: 844.520.6992
info@fliprogram.com
Testimonials
"I have used FLIP insurance for two years now. They have always provided excellent service at an affordable price. Don't consider going with anyone else!"
Jessi, TN